With its ability to streamline processes, provide valuable insights, and optimize experiences, artificial intelligence (AI) could drive the new wave of responsive, guest-centric hospitality.


---
While some remain skeptical, most hoteliers have – knowingly or unknowingly – embraced artificial intelligence (AI) to improve the guest experience and optimize revenue.
What is artificial intelligence?
Artificial intelligence, or AI, involves computer systems that perform tasks that require what we would refer to as "intelligence," or some form of thinking.
The concept has existed since the 1950s, but it is only in recent times that the technology has reached a point where it is considered reliable enough to be deployed in business processes. The data gained via this technology is utilized across a range of functions (even in the hospitality industry) ranging from basic customer service to personalization and sales.
Common uses of Artificial Intelligence (AI) in hospitality
Chatbots and messaging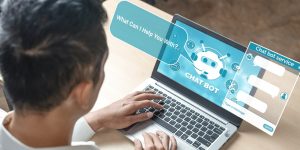 This is perhaps the most common application of AI in hospitality. This customer-facing technology is extremely effective when it comes to responding to simple questions or requests via direct messaging and online chat services added to a hotel's website, telephony, and social media platforms. This simple, but smart application has ensured your customer service is available 24/7 to respond to guests and convert opportunities into bookings.
A grander application of this aspect of AI is real robots that can talk to guests. Hilton and IBM created Connie for the hospitality group. This two-foot robot has been trained to provide information about local attractions and learns as it answers.
While the wider application of robots isn't on the near horizon, it has the potential to replace a number of repetitive human tasks in a hotel, bringing inefficiencies.
Personalization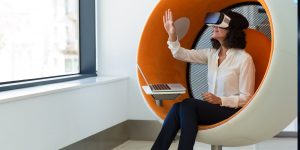 You can track the activities of your guests and prospective guests through their online activities. Combine this with surveys and information you collect through other sources, run it through a single data system that is enabled via AI and you will be provided with the ability to offer them unique, personalized experiences.
In addition, to offer guests a personalized experience, you can use this information to push special deals and local offers – all adding up to a better guest experience and increased revenue opportunities.
As you learn more about your guests, you can adjust a room experience to your guests' preferences, be it temperature, music, food, and more. Such tailored experiences tell your guests you care about them and increase loyalty.
You can use upselling platforms to seamlessly drive more revenue and upsell efficiently to their guests with tailored needs.
Hotels are combining this with smart devices to control lighting, TV, and other features in the room.
Big learning with data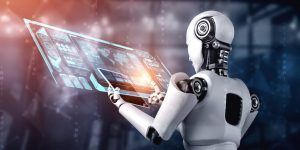 Another way in which AI is being utilized within the hotel industry away from pure customer service is in data analysis. In this capacity, the technology can be used to quickly sort through large amounts of data and draw important conclusions about customers, or potential customers.
For example, a hotel might use data to predict lulls in bookings and offer special rates to counteract them. They could also gather data on the food that guests order so that they know what to keep on the menu and what to pull off. They could use AI to predict what menu items might be popular based on previous visitor favorites.
Conclusion
The potential for AI to improve customer service is unlimited. What we see now is a fraction of what this technology is capable of. From front-desk, room service, valet service, cleaning, and maintenance to power management, there is no area where AI cannot be used.
It is also not something that is only for the "big guys". The beauty of AI is it is adaptable for all hotels to adopt – if not in its entirety, in some form or the other.
This article was brought to you by STAAH, GuestJoy's expert PMS partner.